Welcome to the Yorkshire Dales Dark Skies
and join the very elite club of astro tourists. We provide you with a telescope, binoculars, books, red light torches, picnic blankets and a bat detector.
We now have our own stargazing camera mounted on the garage with a fish eye lens taking photos throughout the night.
Have a look @ http://darksky.granvillehouse.synology.me
Look at the menus to the left of the screen for time lapse videos, Keograms and Startrail photos. All take from the project by Thomas Jacquin. See https://github.com/thomasjacquin/allsky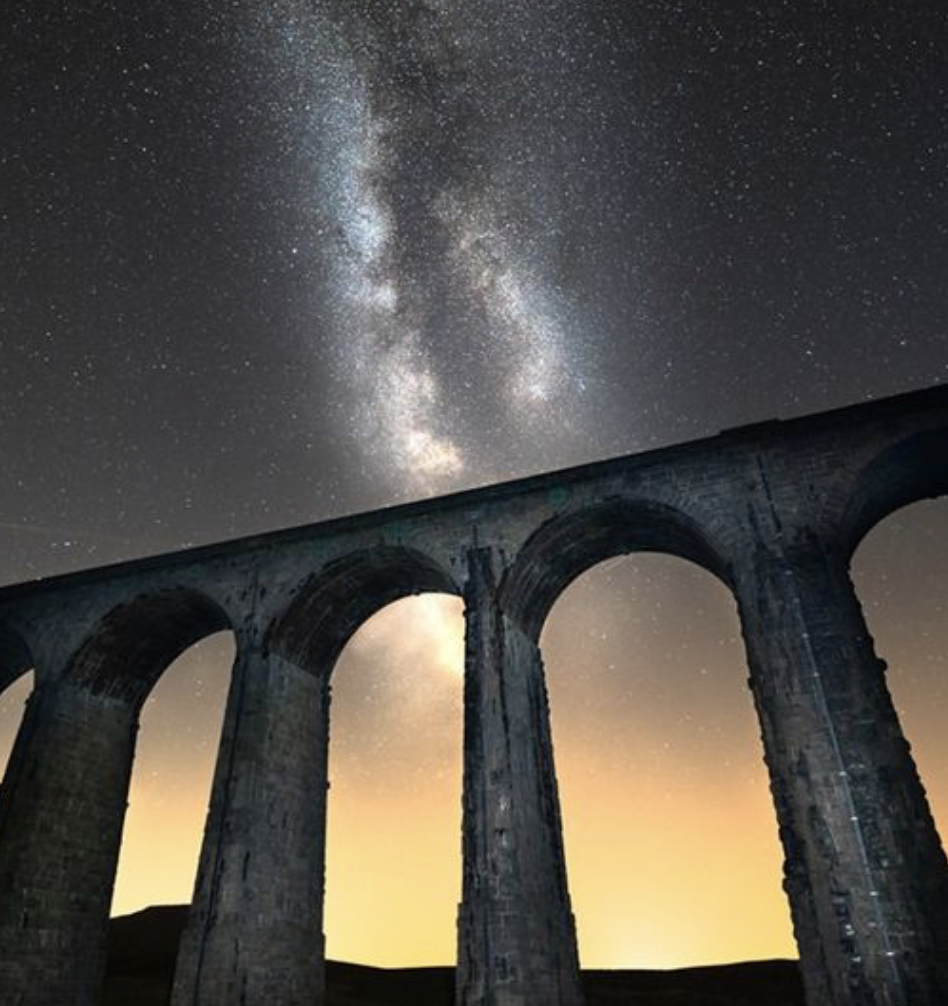 Did you know that
The Dales have some of the nations starriest skies and is the biggest Dark Sky Reserve in the UK?
We see thousands of stars overhead compared with a handful from towns and cities
You can glimpse the Milky Way in all its glory with sparkling star clusters and sometimes the elusive Northern Lights.
Our dark skies are also good for nocturnal wildlife such as bats, owls and moths.
Have a look here at the GoStarGazing  website for an excellent collection of further information.
Or here  darkskiesnationalparks
Here is a light survey of the local area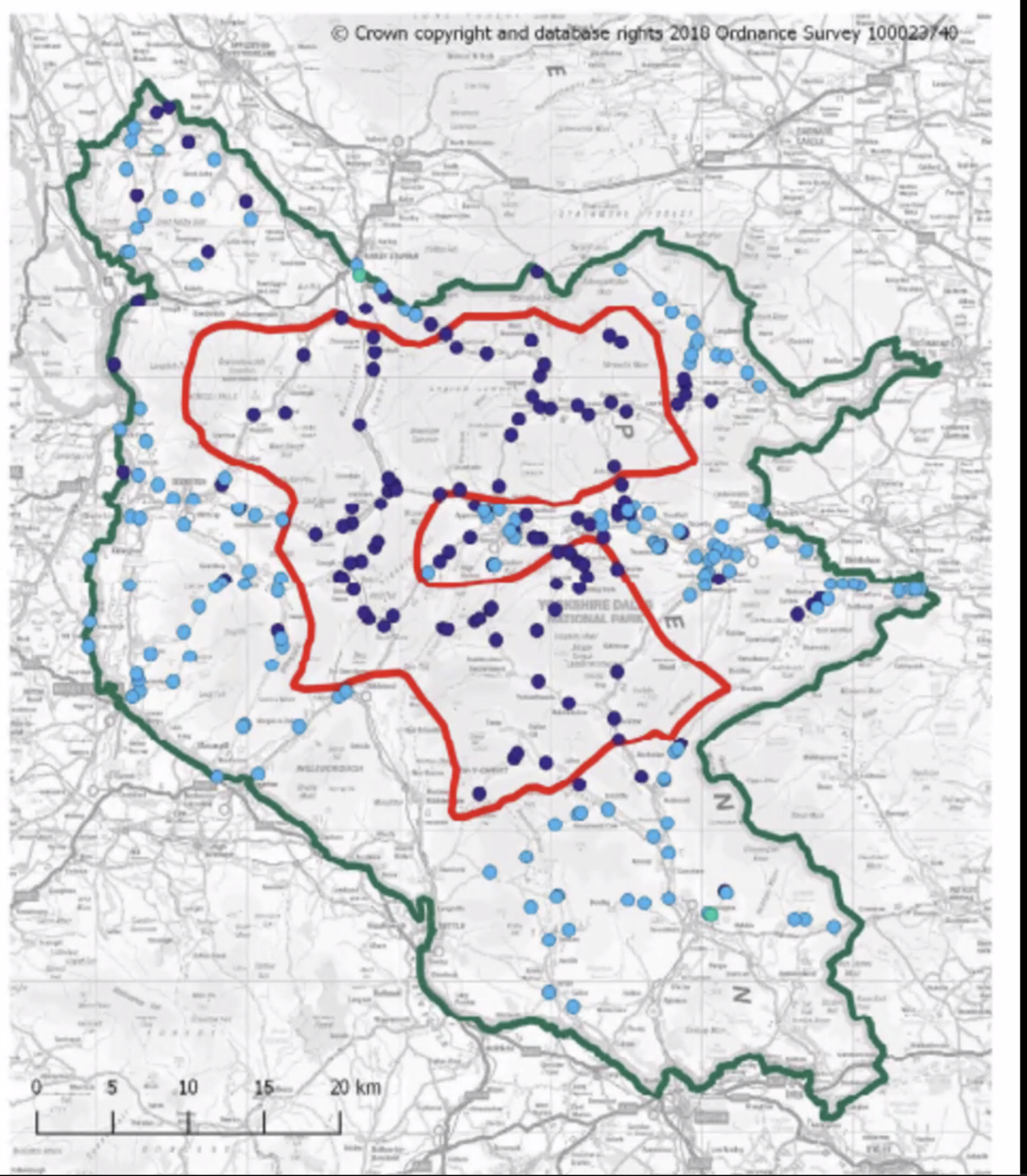 When is the best time to come?
The starriest skies are when the moon is absent.
The Milky Way is best seen between August and November.
Have a look at the 'APT Darkness Clock' App or the Dark Sky Calendar to help you plan your visit. Here's an example: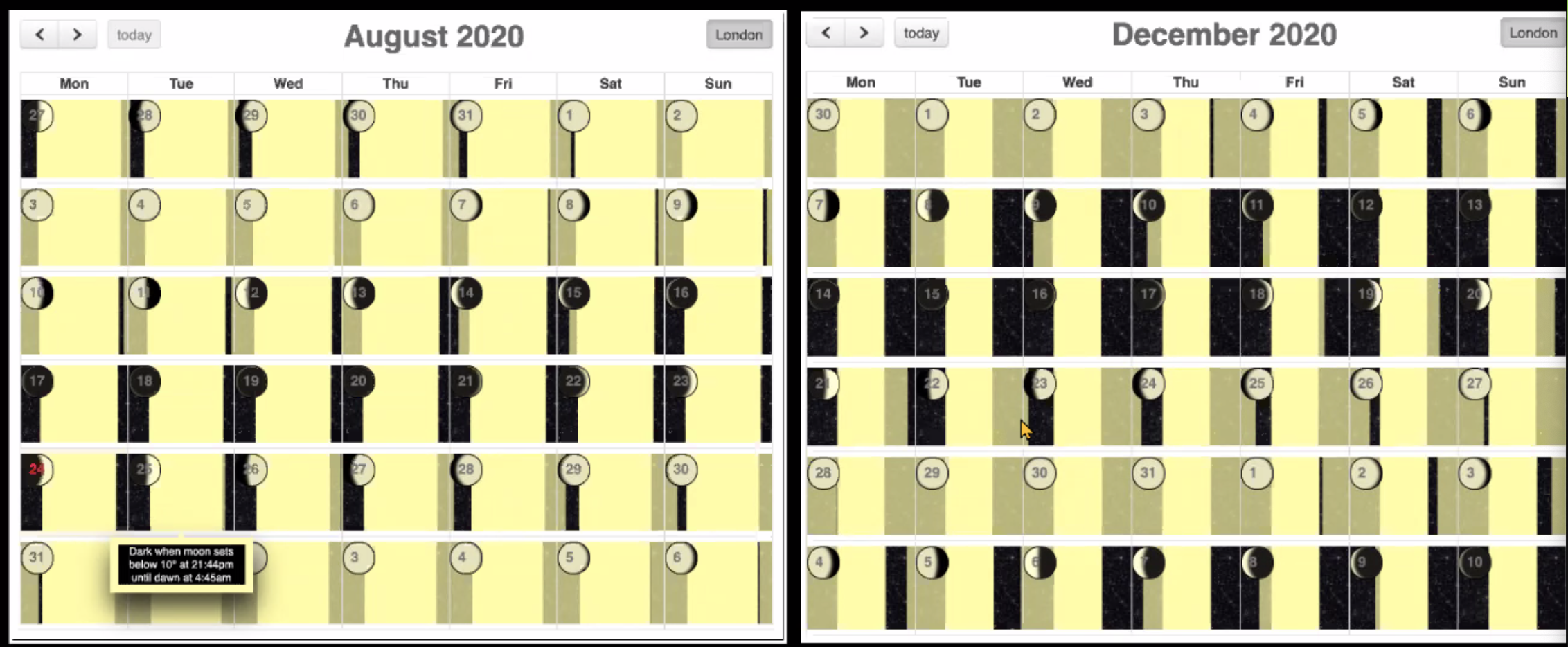 Where to observe
The light levels at Granny House are very low and so there are great viewing opportunities in the garden and at the top of the orchard where there are chairs and a table, but there are also special designated sites nearby: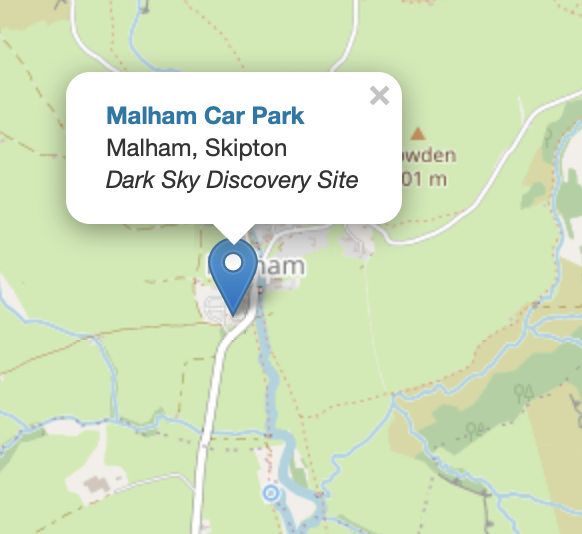 Here is a UK Interactive Map of Dark Sky sites.
Dark Sky Festivals
Each year there are 2 festivals during school half term holidays, these are the biggest dark sky festivals in the UK.
The last 2 weeks of February
The last 10 days days of October
Regular Meteor showers
Perseids.   - 12th and 13th August
Orionids    - 21st October
Leonids.    - 17th and 18th November
Geminids   - 13th and 14th December
Equipment
We have created a special set of shelves in the boot room and there you will find red light head torches so you can see in the dark without affecting your eyes night vision, blankets to keep you warm, binoculars ( 10/50) which are better than telescopes for unaided novices. You will be able to sweep the Milky Way, look at craters on the moon, larger star clusters, brighter comets, big galaxies and the moons of Jupiter. We provide the book: Turn Left at Orion which you may like to read. You will find chairs and tables in the garden and at the top of the orchard. If you have a telescope then bring it along.
Apps
There are lots of free and cheap phone apps. Have a look at:-
Sky Safari
Google Skymap
Meteor Shower Guide
Stellarium
Heavens Above
Star Walk (iOS)
Stellar Tour (iOS)
Red Shift
Aurorawatch
Skyview Lite
ISS Detector
ISS Spotter
Nocturnal wildlife
There's plenty out there, you will see badgers, rabbits and hare, different owls too. We can lend you a bat detector if you wish.